August 1, 2008
Floyd Bell Featured on Cover of New Equipment Digest
Floyd Bell's new voice-audible alarm, The Announcer™, was featured on the cover of the July issue of New Equipment Digest.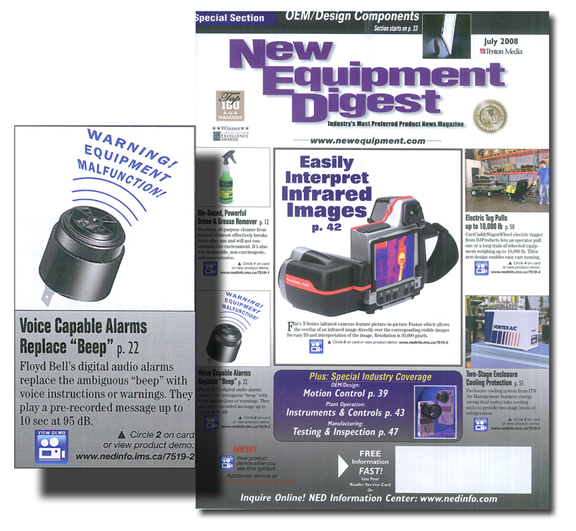 New Equipment Digest is an industrial product publication delivered to more than 212,000 readers on a monthly basis. For more information, visit NewEquipment.com.

For more information about The Announcer™, visit FloydBell.com.